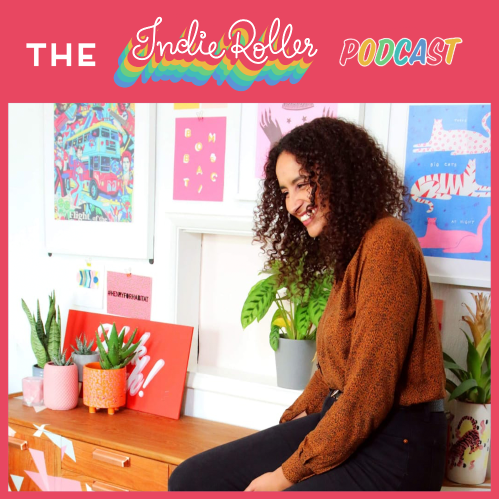 Our final episode of season one is a jam-packed session with Indie Biz owner and PR professional Nerrisa who tells us why press releases are dead and how we can gain exposure for our brands.  If PR feels like a 'dark art' then this episode will ensure it feels so much easier than you thought with actionable tips so you can start gaining press for your business.
***
Nerrisa Pratt is the founder of PR, Marketing and Social media agency Untld Project. A creative herself, it was clear after she started working on projects with crafty brands that she admired that someone was really missing a trick and thus Untld Project was born. 
Founded on the idea that there isn't an obvious 'go-to' full-service agency out there for small, independent, crafty or creative brands, Untld Project uses the core skills and experiences that the team has gained over the years working with names like IKEA, Debenhams and Kodak to name a few and uses their own creative knowledge and experience, translating this into campaigns and projects for brands within the craft and creative industries.
Find Nerrisa on Insta: https://www.instagram.com/untldproject
Website: https://www.untldproject.com
Indie Roller: https://www.indieroller.com