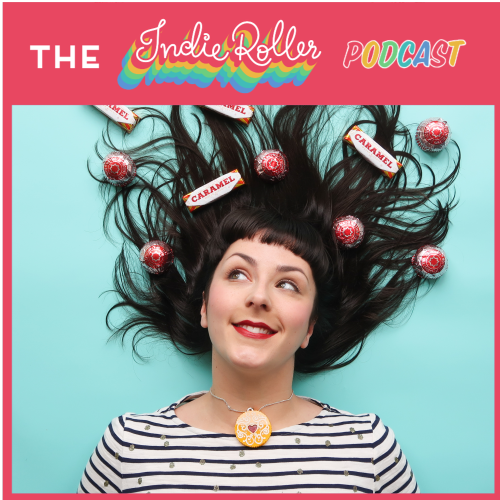 Today's episode is with Indie Biz legend Nikki McWilliams who shares with us how production in the biscuit factory has adapted, her tips for working from home and how her partner Michael who is an artist has slowed down during the process.  Nikki has also found great solace in her newer business Nikki's Supply Store in which she's recently run a live BuJo workshop where she teaches how to reflect through bullet journalling. An uplifting and positive episode during this emotional and challenging time. Enjoy!  
...
Nikki is a small business owner and all round creative based in Scotland, UK. She runs two successful online stores full time from her home studio office space.
Also known as The Biscuit Lady, Nikki launched her first store in 2009 after creating a range of homeware and accessories inspired by her favourite snacks. Always a little nostalgic, her work has been described as bright & playful with an attention to detail that's made to last. Nikki's textiles are proudly designed and made from start to finish in the UK.
Nikki's Supply Store opened its virtual doors in 2017 after Nikki discovered bullet journaling. Fuelled by her love of cute and colourful stationery, she designs and curates products from across the globe. You can often find her live streaming her own journal setups on instagram.com/nikkissupplystore.
Find Nikki on Instagram  - https://www.instagram.com/nikkimcwilliams
Nikki's websites -https://nikkimcwilliams.com/
https://www.nikkissupplystore.com
Indie Roller - https://www.indieroller.com